Shortly after qualifying, we spoke with the captain of the newest team in the HGC Europe, Lauber. He was kind enought to share some more detailed information about his team Leftovers, their plans for the 2018 HGC season, as well as his thoughts on the differences between the Open Divison and the HGC teams.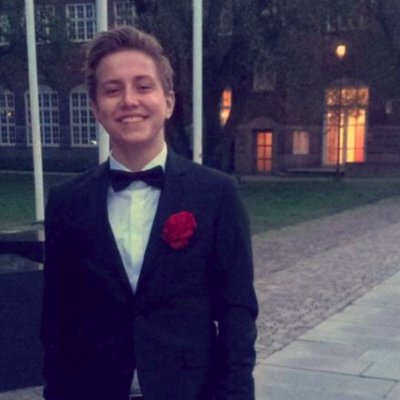 Johan "Lauber" Lauber

Tank player and captain for team Leftovers, newest team in the EU HGC
Twitter, Twitch Stream, Team Twitter
First of all, congratulations on making it into HGC. It's been quite a journey as you moved from flipping burgers to being a pro player in less than a year, hasn't it?
Thank you! It is almost unreal that I once had a "normal" job and now six months later after the start of the Open Division I am going to play in the best European Heroes of the Storm league! I have always been very competitive and being competitive playing videogames was something that just was natural to me. Of course when I started playing videogames, the reason was because it was fun, but winning made it even funnier! When I first picked up HotS two or three years ago, I only played it to change things from League of Legends but the more I played HotS, the less I played LoL. After a couple of months I found myself playing almost only Heroes. I quickly adapted to the difference in the game and became very good at it. Therefore I wanted to play competitive and I played in a mix of teams that helped me improve my overall game knowledge but I was not good enough to become a pro. It wasn´t until I started playing with Leftovers that I started training hard and watching other pro players play and adapted my playstyle.
For those who do not follow the amateur scene closely, could you tell us a bit more about your team and team mates?
When we lost the phase 1 playoffs vs TGG, we were crushed and the team wanted to break up. But I still liked playing with Linked, so me and him started looking to make a new team. We tried some people out but we were not happy with their performance. So I asked everyone from Leftovers if they wanted to try again and they all expect wolfz (who was playing with another team) said yes. Because we already knew each other's playstyle, it was not hard to find the last player, who would fit in with us. We tried out Potiboss and asked him if he wanted to be our fifth member, which he did. Regarding other players, Dota had never played competitively before, he was just a HL guy with really good mechanics, and Bl3kitny finished school after phase1 of Open Division so he could focus more on shot calling and drafting.
You stormed through Open division, beating teams left and right but in the end, the series vs TGG was rather close. Has it ever occurred to you that you might not make it? What was going on in your head after game 6?
We went into the series very confident after our OD domination. We were leading 3-1 after the Towers of Doom game and we were way too confident and didn't respect them as much. Which is why the series went down to the 7th game. I would be lying if I said I was not worried. In fact I was scared as hell that we would not make it into the HGC, but I kept that to myself. The most stupid thing you can do is to get stuck in a bad mindset. In my opinion if you want to win, you need to be confident. So I focused on the fact that we were going to win game seven no matter what! We talked about what went wrong and what we needed to prioritize in draft on Teamspeak and we bounced back from the losses.
You had beaten TGG but given the EU is so stacked right now, what are your plans to make sure you don't end up in the next crucible?
To just keep playing our game and play what works for us! With that said we are also going learn from the best teams like Fnatic and Dignitas and adapt that into our own playstyle.
So you are planning on going the Zealots route by improving your game as a whole, instead of the Team Expert route by playing non-meta heroes which could help you buy time to improve in other aspects? Do you see any advantages in the second route you might use?
We will probably go in the same direction of Zealots, however we might have some niche picks. Not as much as Expert though, maybe a bit of both. Hard to tell before the season starts. I think we will just play our thing and improve on our synergy and macro play even more. The advantage with the Expert style is that you put the enemy in an uncomfortable situation that might make them act and think differently and that will give you an advantage.
In which way do you feel you have to improve the most? And what will be your biggest strength?
I think we have improved in all aspects but mostly in our macro play and team fighting. That will be our strengths for the first phase. I think our communication is a bit off, we don't commit to the rotations fast enough and sometimes we don't keep an eye our opponents and get ganked.
Talking of improving, what did your practice schedule look like when you were still in open division and how will it change given that you can play full time now?
We practiced against the middle-standing HGC teams and other OD teams for about 4-6 hours, 5-6 days a week and that was definitely tough with people working and going to school. We will aim to play 6 hours of scrims for 6 days a week vs mostly HGC teams.
You already had a chance to try HGC when you filled in for Mopsio, who was temporarily banned from playing. How has this experience helped you as a player and as a team?
Playing for Zealots was super fun and it gave me even more motivation to get into HGC. It also helped me to learn some rules you have to follow when playing on the main channel. It made me less nervous playing in the crucible and I was able to focus more on the game and helping my team to calm down.
You had a chance to play versus Fnatic and Diamond Skin. How big is the skill discrepancy between the best teams of open division and the HGC? What are the biggest differences?
I think it would be unfair to compare Fnatic vs the best OD teams. Many of the OD teams were formed recently and have a lot less experience playing competitively with each other. However I do think the skill discrepancy between the lower standings HGC teams and top OD teams is not that big. Just look at Polska vs Diamond Skin. Most people thought DS was going to 4-0 them but it ended with a 4-2. And if Polska managed to win the first Dragon Shire game instead of throwing it, I think they would have won the series. The biggest difference between amateur teams and HGC teams is the decision making! HGC teams are fairly fast and decisive about what to do, when they can go core, etc. The top amateur teams can be a bit slow to know what to do when they get an advantage and they have hard time finishing games early on.
Zealots finished fourth after advancing from Open Division before the season. What can you (and any teams advancing from the Open Division) learn from their run?
Well they already had a lot of veteran and long standing players in the scene and they are all super good at their respective roles, so it wasn't very surprising that they would finish in such a good place! But the fact they are not afraid of the top teams and are willing to learn and adapt and are not stubborn is very admirable and I think a lot of OD teams look up to them, including me and my team.
What else would you advise any amateur teams looking for a break through?
This is a really good question and it's a good question because there are many answers to it! First and most, if u are really underperforming it's probably better to just split up. However if you made it far (top 8) or had a good performance at the end of the phase, I think you should talk as a team and figure out what you need to do. Sometimes switching a player or two is needed because of a bad attitude or because he is plainly missing too many skillshots/lacking mechanics. But try to stay together with your main roster if possible as Heroes is a lot about teamwork and synergy and that will only improve over time. So try to stay together but don't be afraid to make changes if needed! In Esports you have to put yourself in front of others if you want to reach the top.
You are currently in the same situation as Zealots were about a month or two ago, looking for an organization to represent. What can you offer and what is the best way for anyone interested to reach out to you?
We can offer a lot of interaction with our fans over social media and try to make your organization the center of attention in HGC. We will play our hearts out during the league and aim to achieve the same success Zealots had despite being a new team entering HGC last season! We are all dedicated players and fans of the game itself and are always looking to improve as much as we can! You can contact us to our business email leftovershgc(at)gmail.com .
Thank you for taking the time to talk to us. Any shoutouts or final words?
Shoutout to everyone that have supported me and my team! We will try to deliver in the HGC and put up a show!
Chcete si povídat o Heroes of the Storm? Připojte se na náš
Discord
. Rádi vás uvidíme.